12.29.13
Travel Plans
Sorry about the long delay, I'll try and update every other week from now on! I've finally finished the cross country move to Massachusetts to work with the talented staff at Off The Map Tattoo. I've been doing some epic tattoos and started a couple large projects I'm really excited about. I recently finished up this skull tattoo on TattooNOW TV's Ben Licata. He's a big skull collector and has some epic shit by Jose Perez Jr, Guy Aitchison, Bob Tyyrell and Shawn Barber. Here is a teaser of the tattoo, you can check back later this week for the high resolution version. This was all done in one hit, and I'll be going in and tightening everything up again in the future.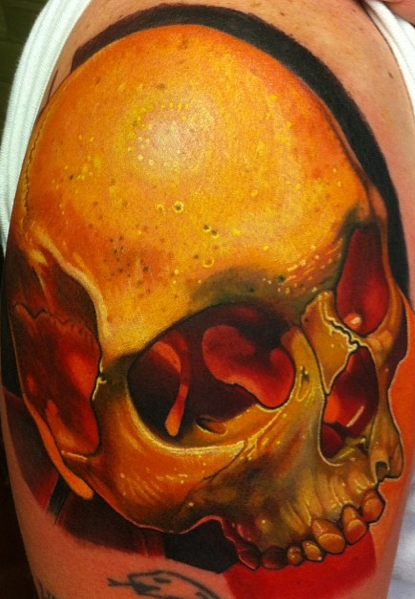 I'll be updating my tattoo gallery with some of the projects I got to work on and finish up in 2013. You can get some teasers of the work from my instagram by clicking the highlight below.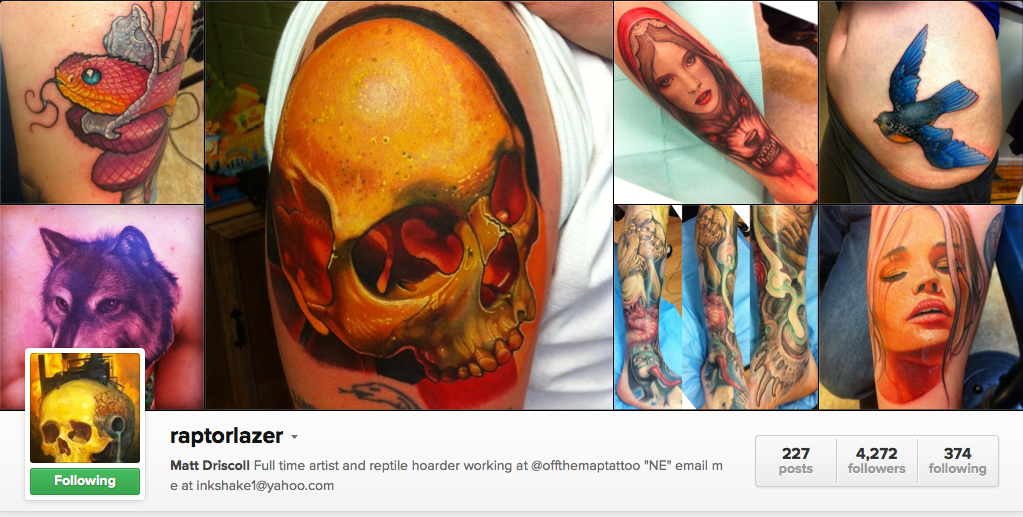 If you've missed me on the West Coast I'll be trying to visit a couple of times each year. I'll be heading out to Off The Map North West to hang out and then heading to Analog Tattoo. I'm super stoked to keep going with the project Ron Earhart started at this years Paradise Tattoo Gathering. You can check out an in progress shot and a day after picture of the tattoo below.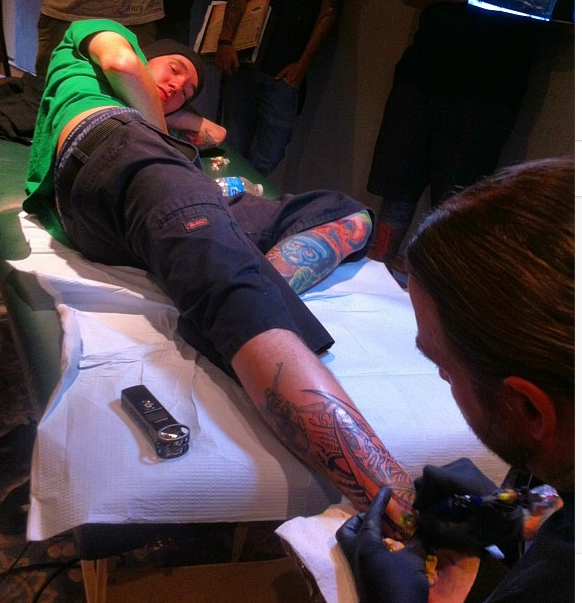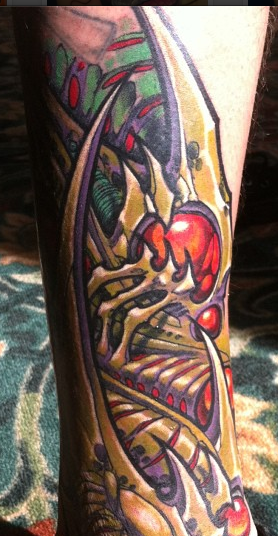 If you'd like to set up appointment I only got one spot left. If you'd like to set something up you can hit me up through my contact form.